High tech water filter
A FILTER FOR EVERYBODY. WE MAKE SAFE DRINKING WATER AFFORDABLE.
Our tagline: We care for those people in need who cannot afford costly drinking water solutions!
CARING IS SHARING
Sharing of good ideas and innovative products that support those who are often neglected. Simultaneously we leave a green footprint, since we aim to produce as less waste as possible.
Specifically in developing countries, there is an alarming need for safe, easy-to use, portable and affordable drinking water solutions. We provide an effective water filter to counter waterborne diseases that lead to diarrhea or more serious health issues. Based on a hollow-fibre membrane technology smallest particles, the size of 0,1 microns, are obstructed to penetrate the membranes. Thus, the technology makes sure that precarious bacteria are not even permitted to enter the water!
CLEAN WATER IN SECONDS
Step 1:Fill the pouch with your critical source of water
Step 2:Insert the filter into the pouch
Step 3:Drink straight from the filter outlet of the pouch
It is really as simple as this!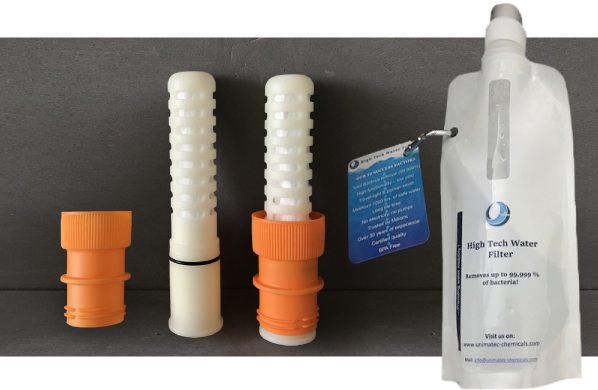 SUPPORT YOUR ENVIRONMENT. THINK GREEN.

By using our filter, your drinking water solution will be automatically your individual contribution to the environment. This has a positive effect on planet earth and humanity.
WHY?
Because you can replace approx. 1000 liters of packaged water bottles with only one water filter, which can be used up to 6 months! Additionally you support in reducing plastic waste.
By this measure transportation costs could be reduced by more than 99 % when compared to the supply of PET bottled water. Therefore each person can support in decreasing the global CO2 footprint!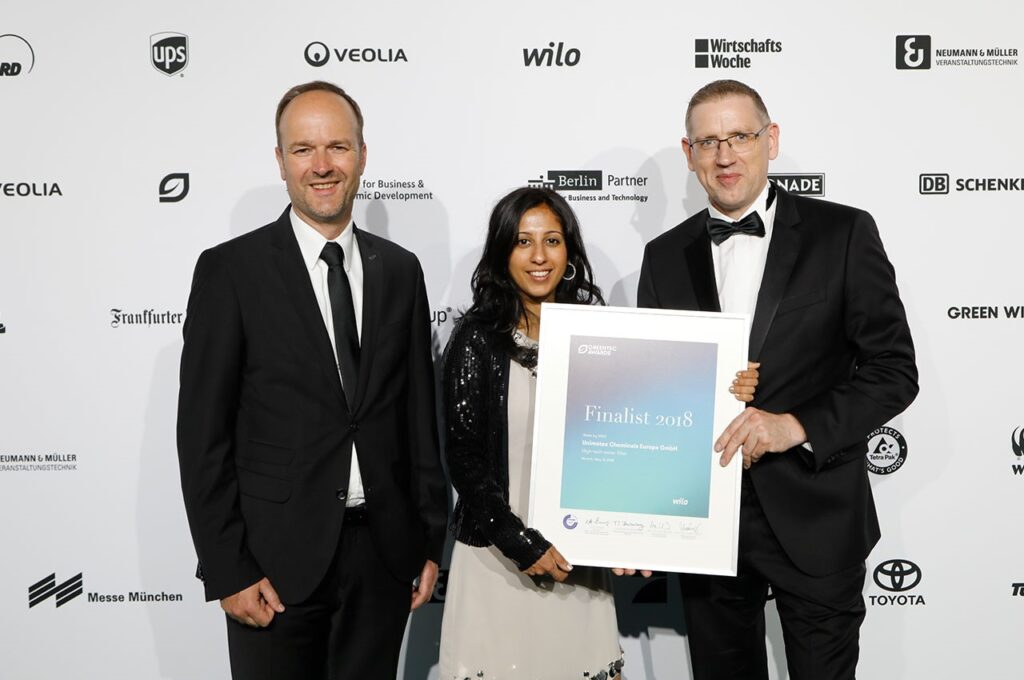 ©GreenTec Awards